DeGree Miniatures has produced a collection of
six Maltese politicians, using 2012 as the year of the set scenario.
Now also available individually boxed
at 20 euro each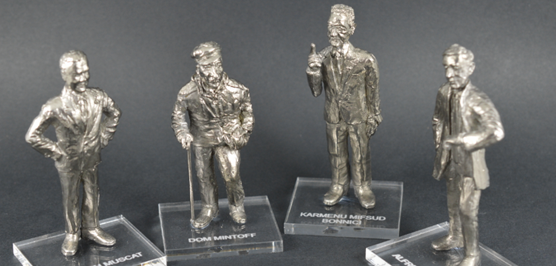 The selected politicians are:
Dom Mintoff; Karmenu Mifsud Bonnici; Eddie Fenech Adami;
Alfred Sant; Lawrence Gonzi and Joseph Muscat.
Moreover, the sculptured collection uses caricature to further
enhance the distinctive features of these protagonists.
Introductory Price of 100 euro
The collection may be viewed at Pace Models
Old Theatre street Valletta
We also deliver to your address
To secure your booking
send us an email to degreeminiatures@gmail.com
or contact us on +356 79661691