DeGree Miniatures has a collection of Toy Soldiers from the
history of Malta. Obviously the Order of St John or The Knights
of Malta as more popularly known is the main subject of this collection.
Maltese Regiments in the British Army from the 1800 through
Victorian Times up to WW2 are also covered in the collection.
The models are cast in Pewter ,painted and are 54mm high.
Each Model costs 15euro but we offer discounts on
multiple purchases.
Gonfalonier
The standard bearer of the Order of St John.The Gonfalonier
is always present with the Grand Master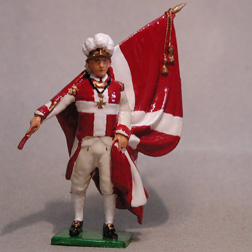 Grandmaster Jean la Valette
Most famous Grand Master and hero of the Great Siege 1565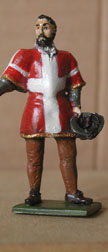 Professed Knight
Becoming a Knight of the Order required taking the vows
Attire for the occasion of joining the Brotherhood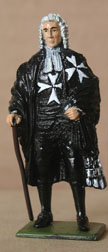 Captain General of the Galleys
Commander of the Order's Fleet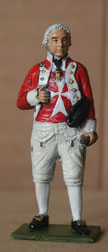 Commander of Artillery
In charge of the Order's Arsenal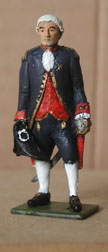 Colonel Cacciatori Maltesi
Commanding officer of chasseur regiment
formed 1776
Private Cacciatori Maltesi
Chasseur militia .Guarding the Grandmaster's
hunting grounds was part of their resposabilities.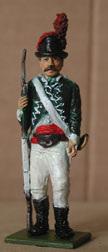 Colonel Reggimento di Malta
Regular Regiment of the Order 1776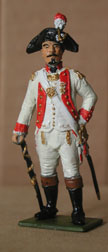 Reggimento di Malta
Mainly foreign conscipts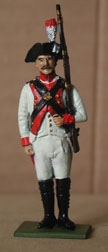 Chaplain of the Order
carrying out the religious obligaions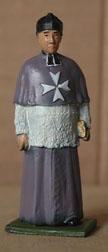 Grand Master F.von Hompesch
Last G.M. when Malta was taken over
by Napoleon on his way to Egypt 1798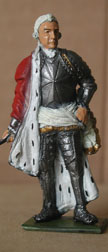 French Grenadier
Napoleon left a military contingent to
maintain strategic occupancy of Malta



The collection may be viewed at Pace Models
Old Theatre street Valletta
We also deliver to your address
To secure your booking
send us an email to degreeminiatures@gmail.com
or contact us on +356 79661691